The COVID-19 pandemic heralded an unprecedented working cultural shift in almost all organisations. 
Consequently, people have become extremely comfortable working from anywhere around the globe, even resulting in higher productivity levels than seen before. 
This, in turn, has enabled business owners and managers to recognise that employees do not need to be stationed at a desk in the office to be productive. 
Many companies that have fully embraced this unique opportunity have seen a high return on investment through a flexible workforce functioning at lower operating expenses.
What does virtual working mean?
Virtual work encompasses individuals working from home offices employing modern technology to execute their assigned tasks. 
Here, traditional, office-based entities and virtual companies hire individuals to work from home, using the internet as a medium of communication. 
Employers popularly coined the term 'virtual working' whenever they were looking for home-based workers. 
Currently, virtual working jobs usually come with suggestive titles like virtual teacher, virtual assistant, or virtual salesperson.
Furthermore, 'virtual offices' give employers a physical address and office-related services without the overheads of a long lease and administrative staff. 
Essentially, employees can work from anywhere but still maintain things like a mailing address, meeting rooms, phone answering services, and videoconferencing.
Virtual vs remote working
Remote and virtual working arrangements do not require employees to operate in a physical location to deliver on their tasks. However, there are some distinctions between the two working arrangements in terms of management.
Virtual Team: Virtual teams are composed of members working together on the same project but reporting to different team leaders.
Like remote teams, virtual team employees are usually dispersed. However, their team leaders are within the same geographical location. In some instances, they may report from disparate locations, with several virtual team leaders reporting to a lead manager.
Because of this virtual team setup, business decisions don't depend on only one person.
Remote Team: Remote teams constitute a group of employees working together on the same project, or to achieve the same objective, under the management of one leader. 
This means the team leader maintains full control over the operational aspects of the project.
Remote workers live in different parts of the world, and may, or may not ever have face-to-face meetings with their colleagues or manager. Ironically, some remote workers can even reside in an area that is close to the business, but may never physically meet. 
What is the purpose of a virtual workplace?
Many companies worldwide have embraced virtual working over the last two years. 
Currently, in the United States, more staff are home-based, with the trend picking up in Europe. Consequently, fostering a new generation of 'digital natives' or 'digital nomads'. 
This means that virtual working is no longer a temporary arrangement, but the future. This is because more highly skilled and competent workers want the freedom to choose where and when they can work, whenever choosing possible employers.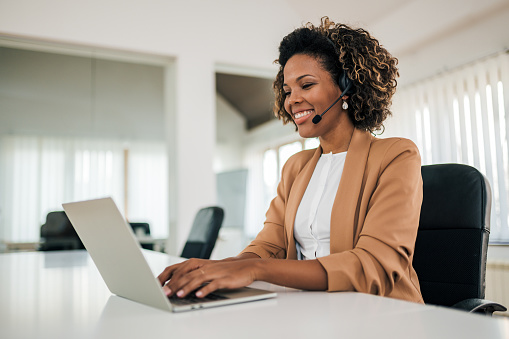 For many skilled employees, it's not about money, but a good work-life balance, respect, and a caring culture. 
So, more organisations have to create provisions for these factors if they want to keep attracting skilled talent and keep them motivated.
Virtual working advantages
For employers
Access to a larger talent pool
Virtual work has the benefit of easier recruitment exercises as there is access to a larger distributed talent pool. 
Employers have the world at their fingertips since they aren't limited to choosing employees within their immediate geographical location.
For example, they can hire a UI/UX designer in London, a web developer in Kampala, and a customer success manager in Texas. 
Better employee satisfaction and retention
Virtual working is one of the best ways to enhance employee retention. 
This is because it gives employees more work-life flexibility, and a chance to prove their leadership abilities with extended autonomy and responsibility.
This also means that employers will not lose their best employees if they want to leave the city where the organisation is based.
Lower carbon footprint
Virtual working cuts employees' commute times, which, in turn, helps eliminate tons of greenhouse gas emissions annually. 
To put this in context, if all employees in the U.S hypothetically kept remote-compatible jobs or sought to work remotely, greenhouse gases could dramatically be reduced by up to 54 million tons.
Disaster preparedness and flexibility
A permanent remote workforce means one's organisation can continue operating despite a natural disaster, local or national emergency. 
Even when you do not want all employees working virtually, enabling some employees to do so, in the event of a disaster is a commendable practice.
For employees
Better professional development and networked employees
Most professional development activities and networking opportunities are challenging to attend with a traditional 9 to 5 schedule. For instance, some conferences and events happen during working hours, preventing employees from attending. 
Sometimes, employees have other commitments outside of work that make it extremely difficult to prioritise professional development, stunting their growth and work delivery. 
Virtual work solves this by creating flexibility for employees to seek out professional development, which can positively impact the business too.
Virtual employees have more freedom
Virtual work helps keep employees happy, engaged, and better fulfilled. According to this State of the American Workplace report, optimal engagement occurs when employees spend approximately three to four days working off-site.
To take a trip across the country to visit family, a traditional employee would need to request time off to do so. However, a virtual employee can still clock in at their destination, and check-in and out, as needed.
Increased employee productivity
There is an unfounded myth of remote workers being lazy. On the contrary, virtual workers are arguably more productive than employees working from a physical office. 
While remote employees spend more time taking breaks throughout the workday in contrast to office workers, they also allocate more time to work on tasks.
Lower operational costs 
According to Global Workplace Analytics, employers who enable employees to work from home part-time tend to save approximately $11,000 a year per employee. 
This means that general savings are obviously much higher for completely remote employees.
Overall, virtual working saves companies' money and also reduces costs for a business. For example, with fewer people in the office, organisations can condense their real estate footprint, achieving more efficient workspace usage. 
This, in turn, can translate into savings of nearly $2,000 per employee in office space rent annually. 
Other general advantages are: 
Improved accomplishment visibility.

No commute costs for employees.

An inherent motivation of employees to perform and contribute.

Occupational stress is reduced.

Employees act more in line with their true selves due to the environmental influence. 

Illness, disability, and other physical ailments are rarely an obstacle.
Virtual working challenges
Less social interaction
While having a constant human presence through chat room or an instant messaging medium seems manageable, human beings are interactive beings. 
This means they feel more connected to people they can actually see and engage with. 
A possible solution is organising office get-togethers, if possible, or even an end-of-year party to allow physical engagement. 
Additionally, using virtual reality tools wherein employees can see and talk to each other, even when they are at remote locations is a great option. Creating virtual reality-based training, virtual events, etc can also be considered. 
Less efficient communication
Most effective communications involve non-verbal cues. 
While you might be able to sense the tone of someone's voice via video or see their facial expressions on a Zoom call, body language elements are still limited. 
A possible solution is engaging in exercises and training that allow employees to become more effective communicators. 
Hidden costs
Sharing sensitive physical objects with virtual workers can mean incurring shipping costs. Meeting in person can also require airfares. 
A possible solution is limiting the instances where physical meetings and the exchange of items are frequently needed. 
Time zones
Synchronising time zones of virtual workers who are collaborating can be challenging. For example, if John in New York tries to work with James in Paris, John's 9 to 5 could be starting just as James' 9 to 5 ends. 
Also read:  Key challenges of virtual teams and how to overcome them.
Growth Academy Asia brings forth immersive technology that provides virtual working staff with an opportunity to learn in real-world scenarios, interact with their co-employees, participate in virtual training and more. 
Growth Academy's VR- based team effectiveness programs provide a safe learning space to your virtual staff, aiding them to grow and thrive!
Our programs integrate virtual reality and game theory to create a new learning landscape for virtual working. 
Virtual working etiquettes to follow
Ensure to always be punctual and finish all your tasks prior to the agreed schedule.

Document everything, for instance, production data, attendance, errors, etc.

Communicate effectively and give applicable feedback, with both positive and negative elements.

Try to base yourself in a private room to avoid disturbances like a child or a pet  who needs attention.

Try to maintain good internet connectivity to ensure seamless work.

Always make notes, and keep a notebook beside your laptop. 

Avoid being too informally dressed during video calls.
Conclusion
Most small to mid-sized companies enjoying rapid growth face an inherent challenge – how to scale their operations without dramatically increasing overhead expenses. 
A feasible solution is to establish a virtual workforce.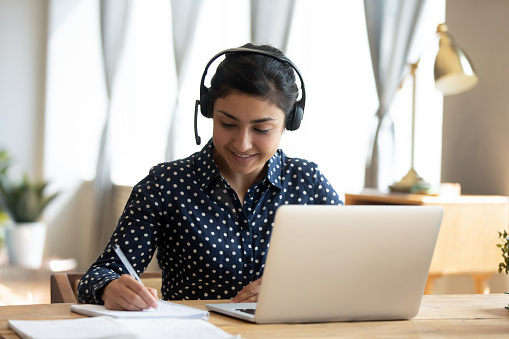 As has been noted, under a virtual working organisational structure, employees can be located across the country, or even around the globe. This, in turn, eliminates the need to lease more office space or constantly move into larger offices as a business grows.
However, despite the advantages of virtual teams, there are still several challenges of virtual teams that must be overcome. Fortunately, new technologies like video conferencing, scheduling platforms, and project management tools, have made the management of a virtual team more practical and much easier.

Co-founder and Managing Director
Stuart Harris, co-founder of Growth Academy Asia, has a vast background in corporate events and learning & development. As co-founder and managing director at Team Building Asia, Stuart has developed a large network of international clients over the past 20 years and brought an innovative perspective to the more traditional elements of team building, which lead to the founding Growth Academy Asia. With GAA, he aspires to disrupt the L&D industry with the immersive VR organisational and leadership programmes.